USA #415 Mini Transat Prototype - For SOLD!
The mini prototype for sale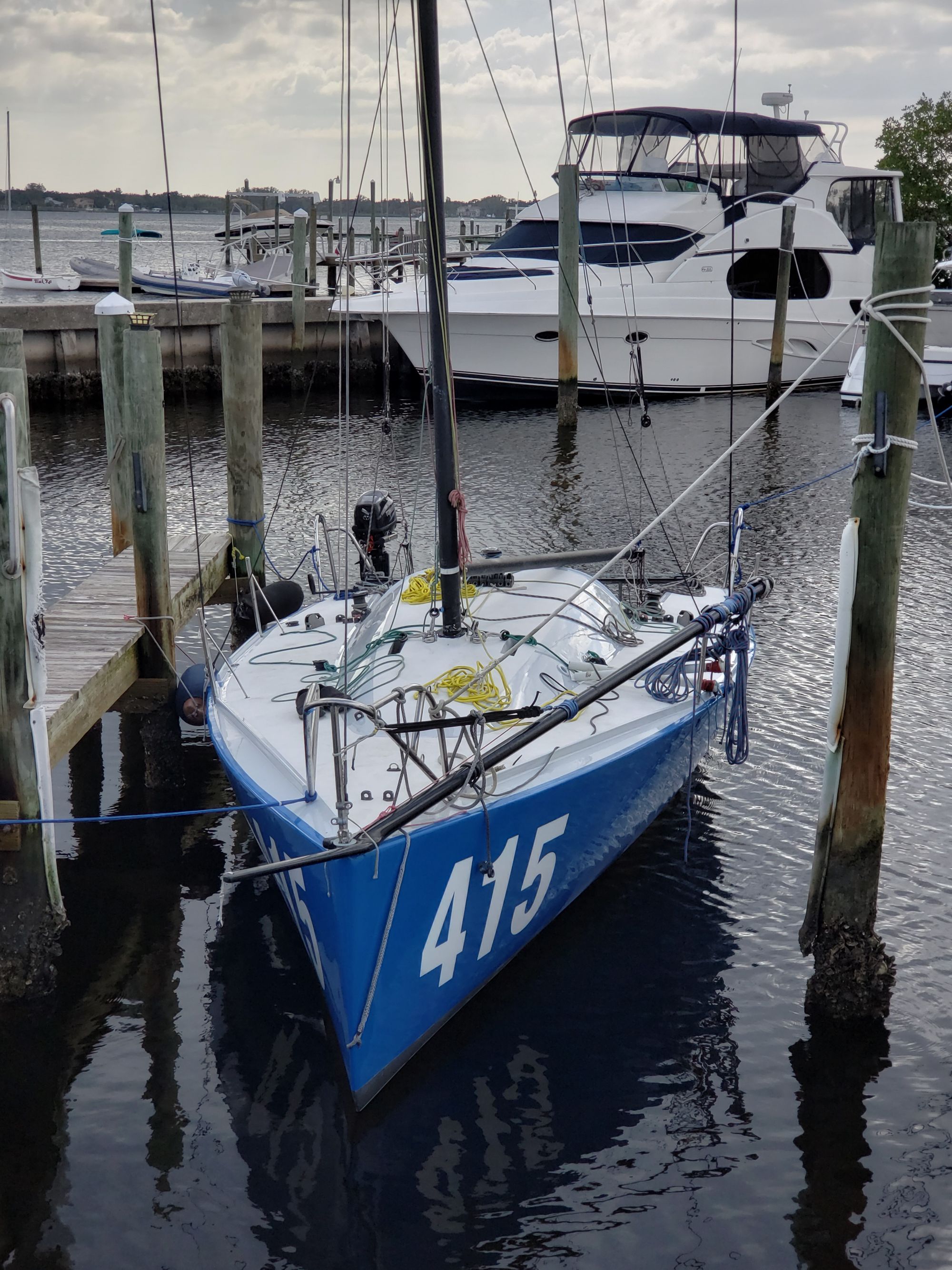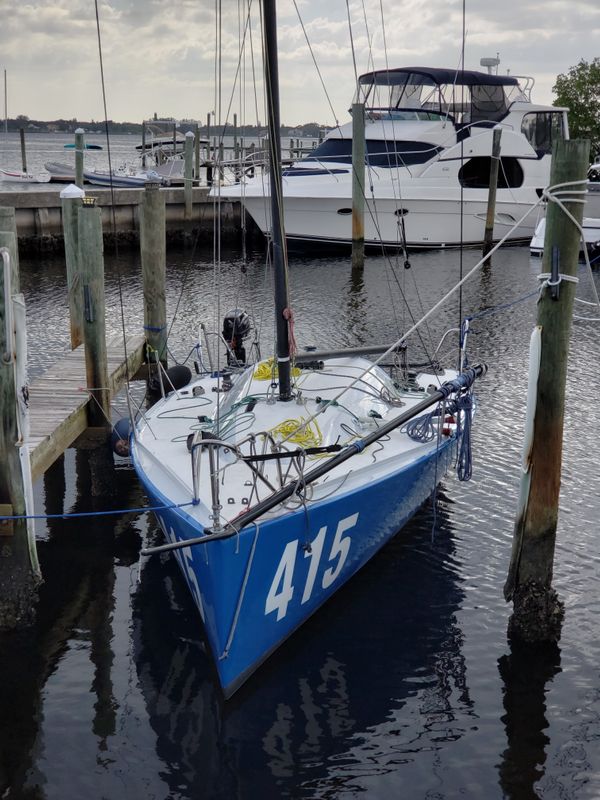 Hello Everyone, (lots of links about the boat below)
If you're interested please reach out to me at:  sail50638@gmail.com.  I'm asking $41,000.00  but will consider reasonable offers.  I have 41,800.43 of upgraded invested in the boat.  No expenses were spared.
It is with sadness that I have to offer my boat for sale.  I bought her to race from California to Hawaii.  I ended up signing up for the 2020 Pacific Cup when the Corona Pandemic interrupted my plans and the race was canceled.
I spent the better part of the last two years getting her ready for the big event.  There are several blog posts on the retrofit. I bought her in Jan of 2018.  I immediately started the retrofit.  Completely removed the bottom paint right down to bare carbon fiber.  Painted a barrier coat on her (Interlux 2000e) and put Petit Black Widow on the bottom.  The bottom was sanded to 1200 grit and extremely smooth.  Of course, I painted the keel bright orange as it should be.
In the summer of 2018 I had the deck and topsides painted professionally.  The deck anti-skid was getting old and slippery, so I had that replaced.  Once this was complete the boat really looked brand new.  I also had the inside painted white.
Hull: 100% Carbon Fiber, 21 feet (6.5 m) long.  She weighs about 1850 pounds and is very light.
Rig:  Carbon fiber with synthetic shrouds.  
Keel:  Lead torpedo.  Canting.  She has dagger boards.
Electronics:
On to the electronics.  This was a big event as there were many electrical issues.  I ended up ripping out all existing electronics and wiring and replaced everything.  In the end I have full NKE package for:  Hi-res wind, speed, depth.   I added a color NKE Multi-graphic display.  I added a NKE regatta compass and high frequency GPS.  The NKE gyropilot was sent back to the factory and refurbished.  I added a box USB for Wi-Fi access.  I replaced the VHF radio with a Garmin VHF 210 AIS Radio.  I added Raymarine: AIS700 Class B AIS Transceiver with Antenna Splitter.  I added a  set of USB chargers off the main batteries.  I added Victron Energy Battery Monitor.  I added deck mounted LED nav lights.  Lastly, I installed a B&G Zeus 3 chartplotter.  This can be easily removed per a true Class mini rules.

The boat has two Lithium Batteries each are 170ah made by Renogy.  In addition, she has two flexible 100w solar panels attached to Renogy Rover Elite 20a MPPT solar charge controller.

I replaced the rudders with a complete Pogo 3 rudder set and linkages.
I replaced the lifelines with new stainless steel lines per Pacific Cup Rules.
I replaced the companionway hatch with a new carbon fiber hatch.  415 had an old fabric hatch with a zipper.  This wasn't compliant with Pac Cup offshore race rules and I don't think it complied with Mini Class rules either.  Fixed!
Sails:  Main Sail, two jibs, code 0, new (2019) A5 reacher, A3 Spinnaker, A2 Spinnaker.
She is a fantastic boat and ready to race offshore.

Lots of pictures and updates on the retrofit located below:

http://blog.peter-fray.net/the-retrofit-of-usa-415-minitransat-prototype/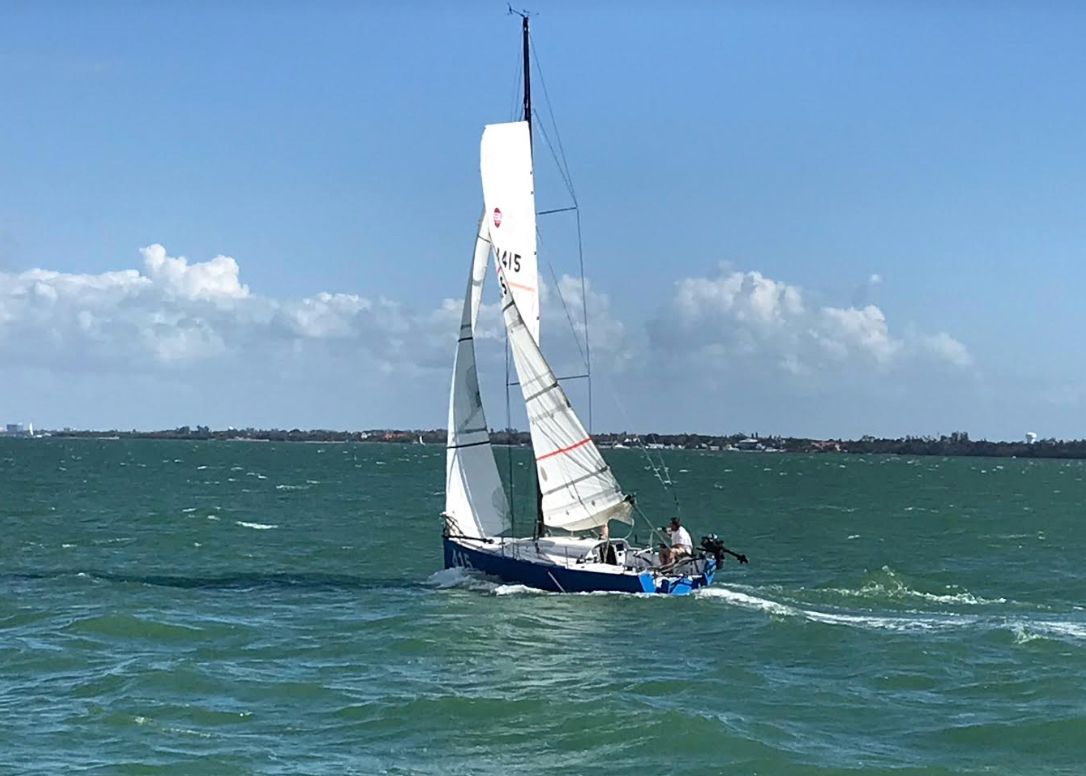 Hatch boards: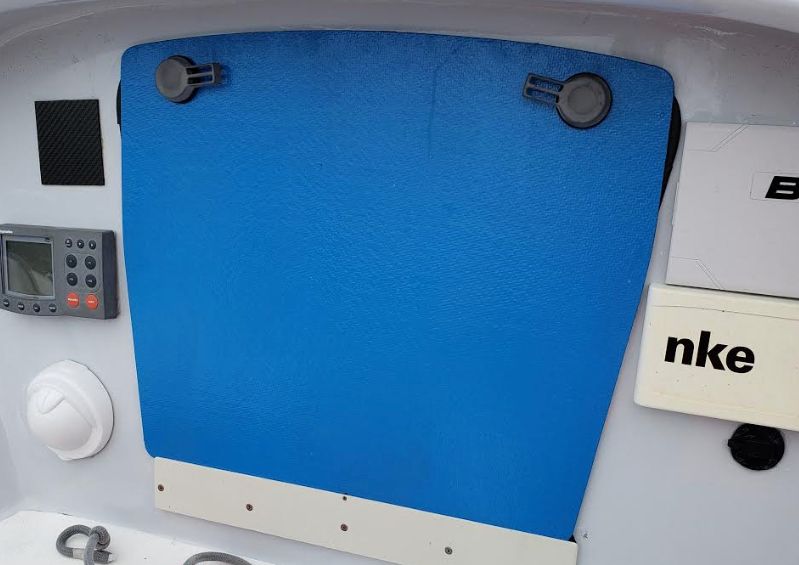 Rudders: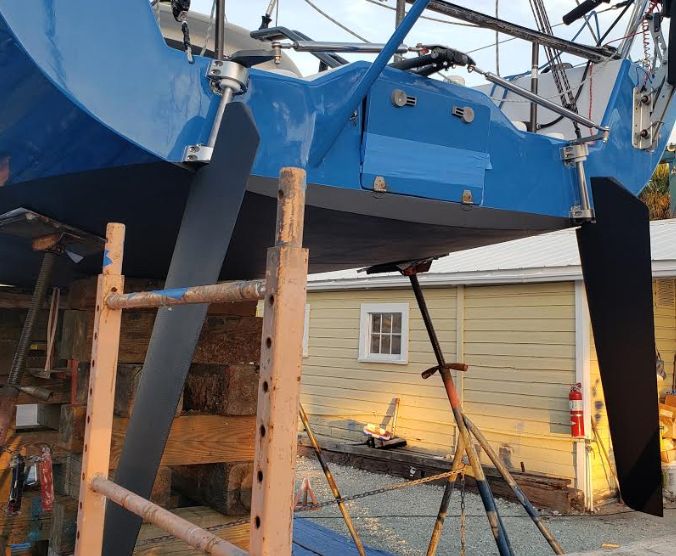 Racing to Cuba: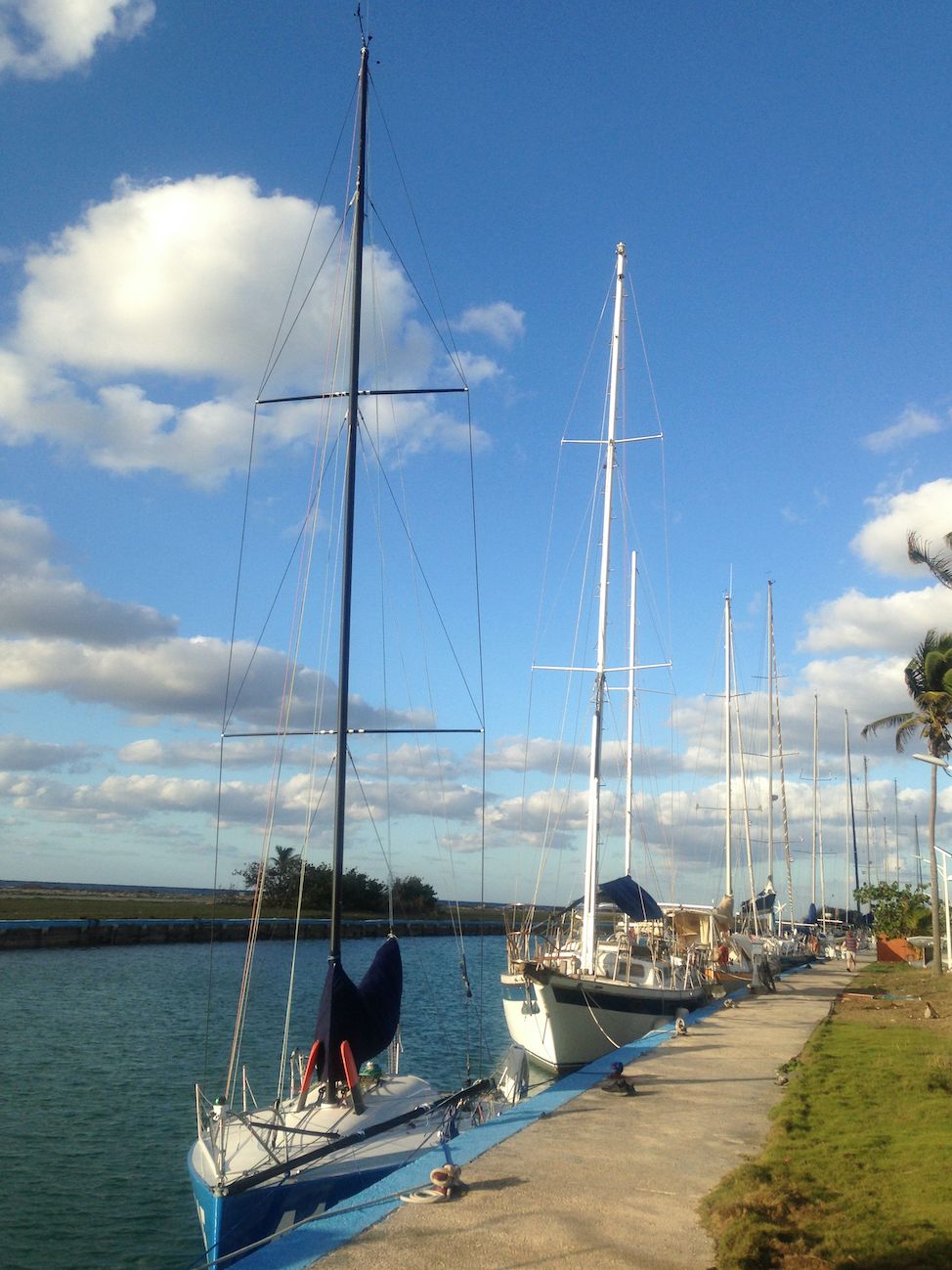 During this race we hit 17kts boat speed with Jib and main alone.
I have made considerable investments into the boat:

This doesn't include the Initial boat purchase.