2021 Sheriff's Jeep Fest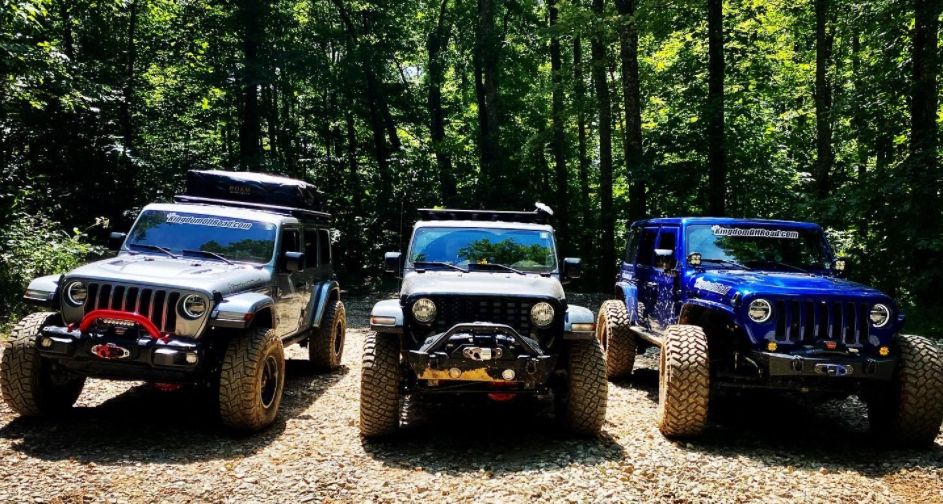 Three adjectives that I would use to describe my experience at the 2021 Sheriff's Jeep Fest would be Epic, Awesome, and Great.  These adjectives need to be in phrases to truly describe the event... Epic Adventures, Awesome Times, and Great People!
Ok, let me back up a little.  Labor Day weekend, 2021 the family and I left to attend the 10th anniversary Sheriff's Jeep Fest in Jasper, GA.  I honestly didn't have any expectations for the event.  I was just very excited to go and getaway.  This was my first Jeep fest and it did not disappoint.  I heard that there may have been as many as 3000 Jeeps in attendance.  
Shout Out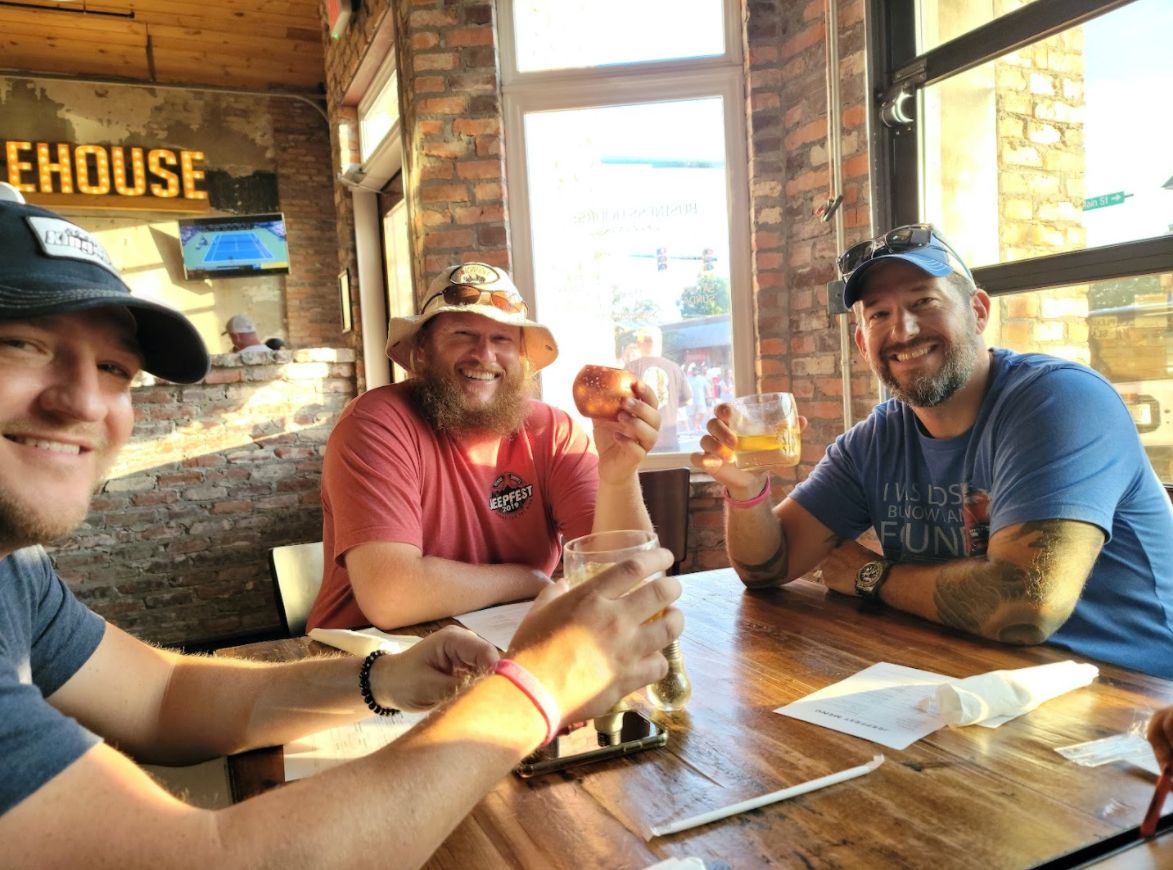 I want to give a shout out to Jason and Josh from kingdomoffroad.com as it was one of their planned events and they graciously let us tag along.  Thank You.
I'd also like to add another shout out to Justin.  We met Justin at the campsite and immediately connected with him.  He lead us through many trails our second day out.  He was a wealth of knowledge on the area because he has driven many of the trails previously.  He knew right where to go for the trail for the trailheads.
September 2nd, 2021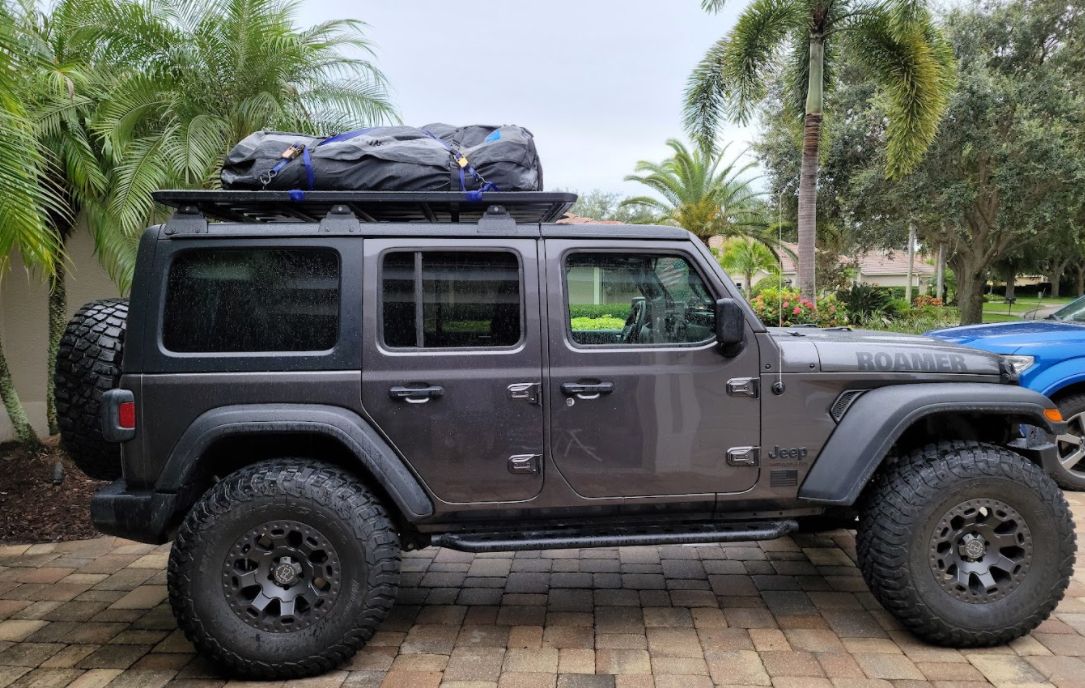 We have been packing and planning for days.  The four of us were heading up North.  This included Connor, Owen, Jamie, and myself.  Today we left around 6:30 am and met the guys at Josh's house at 7am.  We had planned about 10 hours but we had several stops that delayed us a little.  We arrived at the campsite at around 7 pm and quickly set up camp, so we could participate in the planned night ride for the event.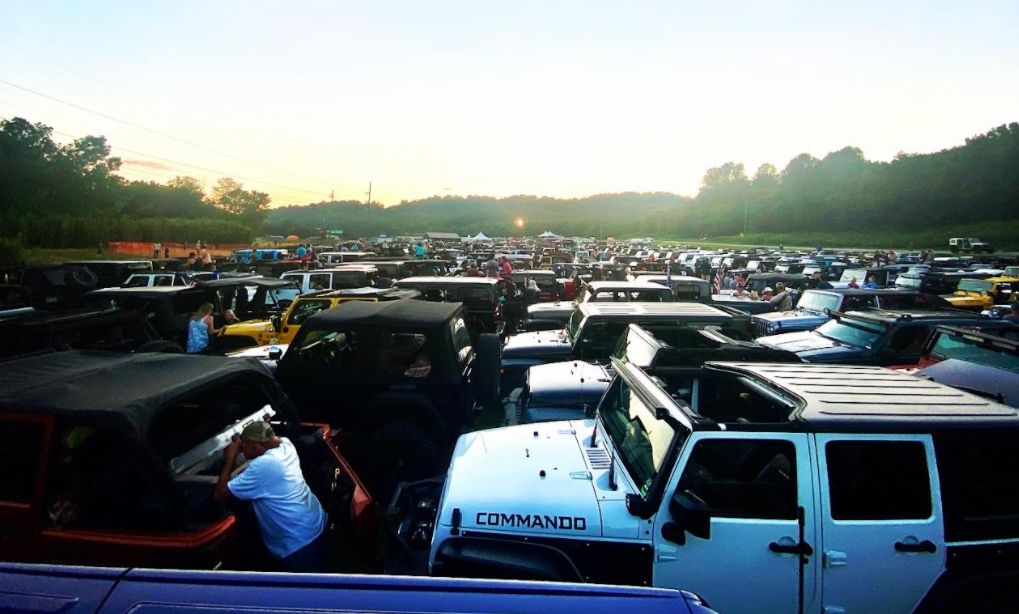 We arrived late to the Night Ride so we were near the end of the line.  We ended up waiting for about 3 hours to start the ride at around 10:30 pm.  The ride itself was an un-impressive 30-45 minute trail but it was at night and we have never wheeled at night so it was fun for us.
September 3rd, 2021
Today we woke up early had camp coffee and an epic omelet to start off our day. We took our time in the morning.  The goal was to head over to the event and check-in at registration and wait until the sign-up for the Georgia Bounty Runners, a local Jeep group, ride was open.  While in line waiting for the tickets we were thinking that we should sign up for two time slots a morning slot and an afternoon slot. We were tipped off that the 3:15 Saturday afternoon ride would be the best one because they would do all the trails.  So I bet you can guess what ride we signed up for. Now that was done we decided to hit up some trails.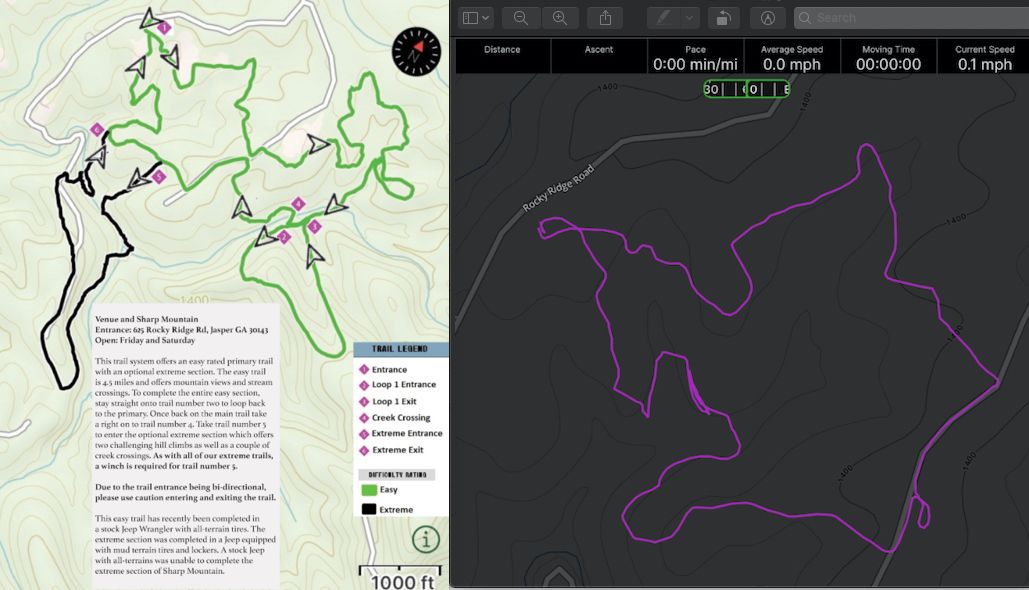 The first trail was called The Venue which was 1.72 miles long which took us 41 minutes to complete.  The extreme portion of the trail was closed when we ran the trail.  This was a fun green run that was a great break-in run.  
Our second trail was the Grand View Trail which was 2.77 miles and took us about  1 hour and 34 minutes to complete.  This was a more challenging trail with narrow "roads" and 377 feet in elevation change.  While this was a fun trail, there were many jeeps on it and we spent 22 minutes just stopped on the trail.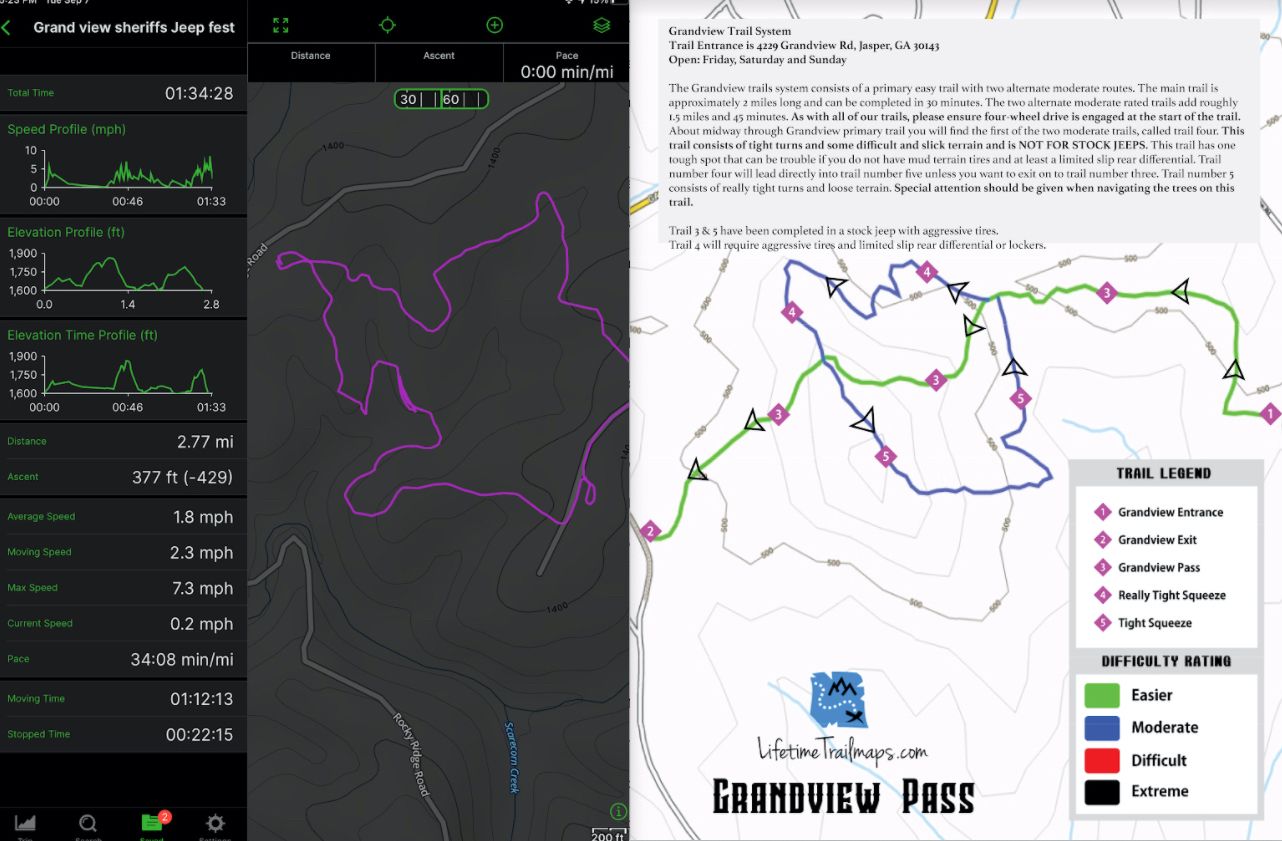 We later headed back to the Show & Shine in downtown Jasper where we had a nice dinner with everyone.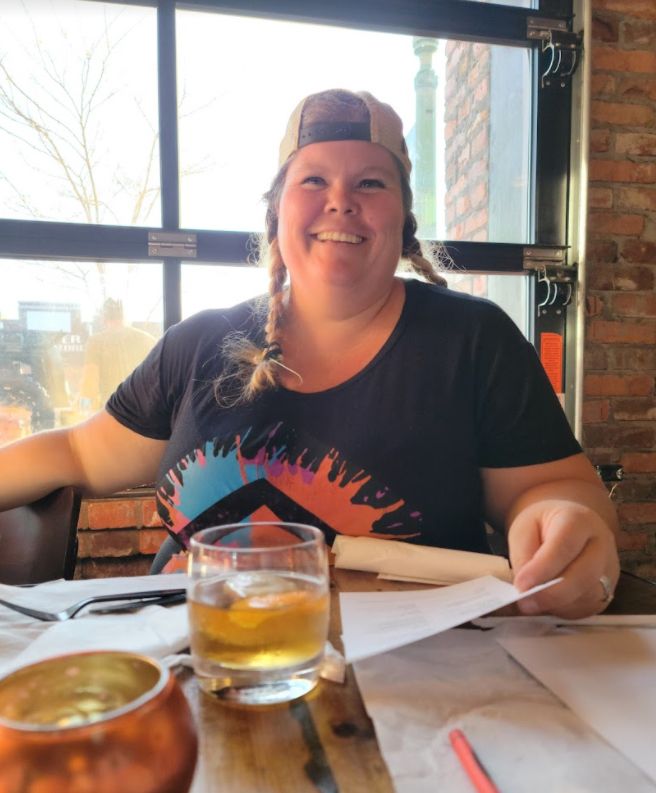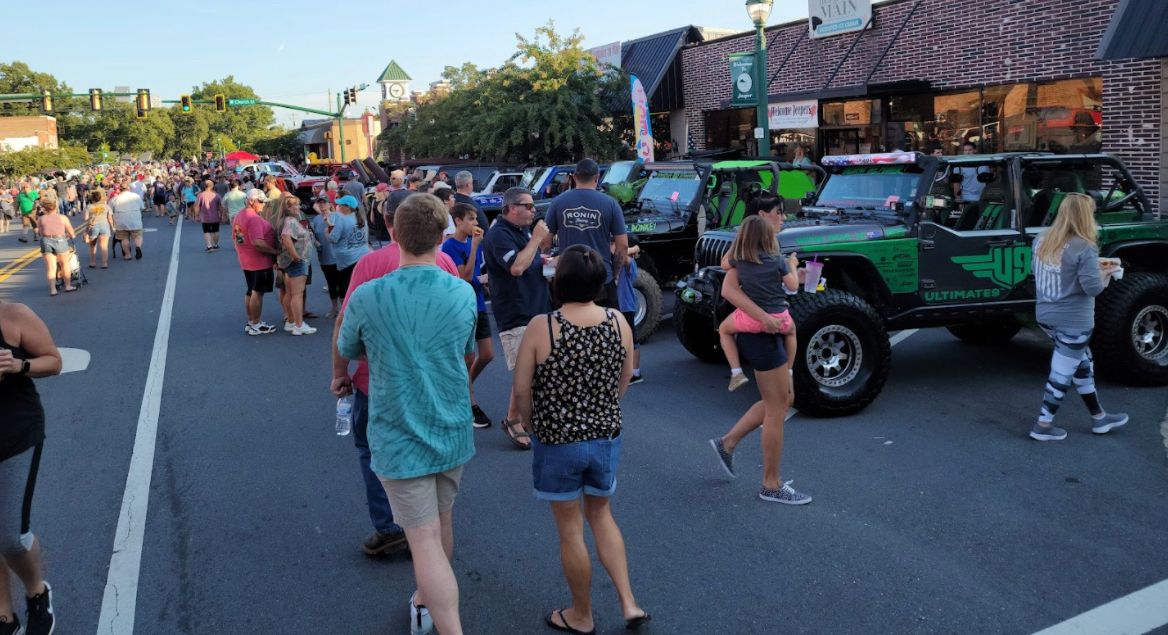 Later that night, back at camp, we pulled out the glow sticks and I think every child in the campsite was running around and playing with Connor and Owen.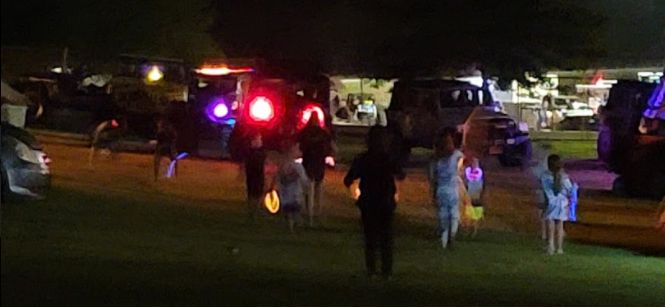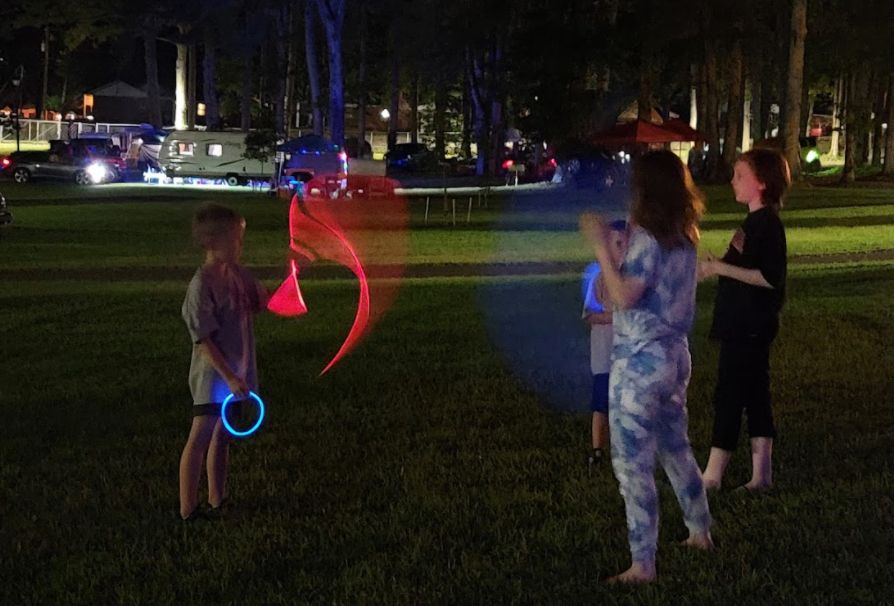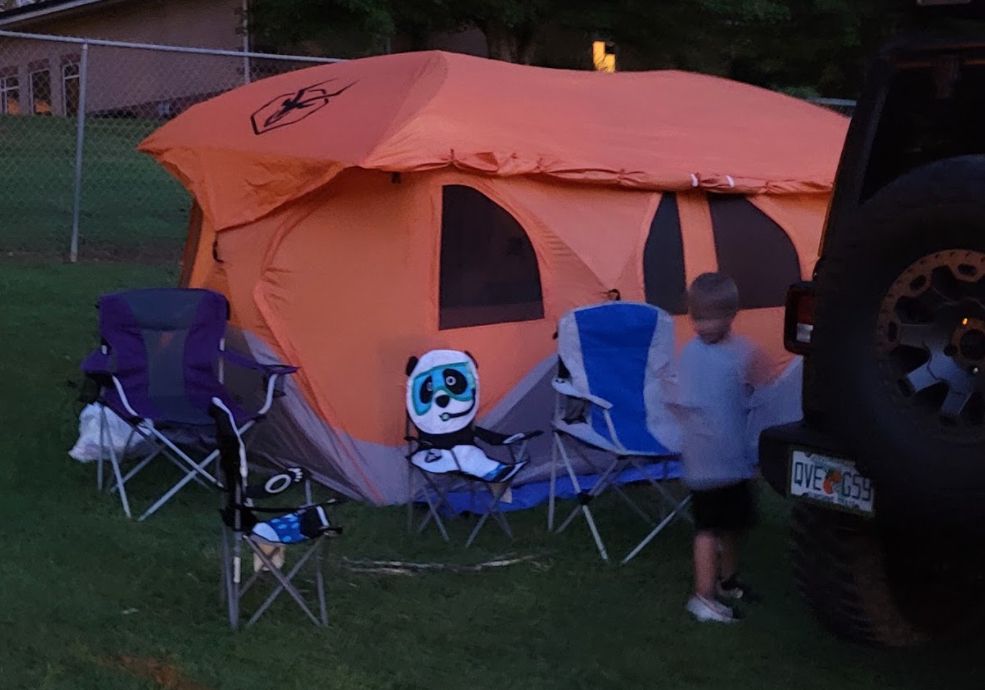 September 4th, 2021
Today we arrived at the Sandy Bottoms trailhead at around 10am.  We aired down the tires, and crushed the trail.  This trail was really fun and easy it had several river crossings and towards the end became more challenging.  In fact, there was one section of the trail that has a sign.  This sign pointed to the right "Crazy" and to the left "easier".   Josh took his Jeep up this steep, slick, mud-covered hill and made it look so easy. See the video below.
For others that might do this trail, it was 6.76 miles long and took 2:07 hours to complete.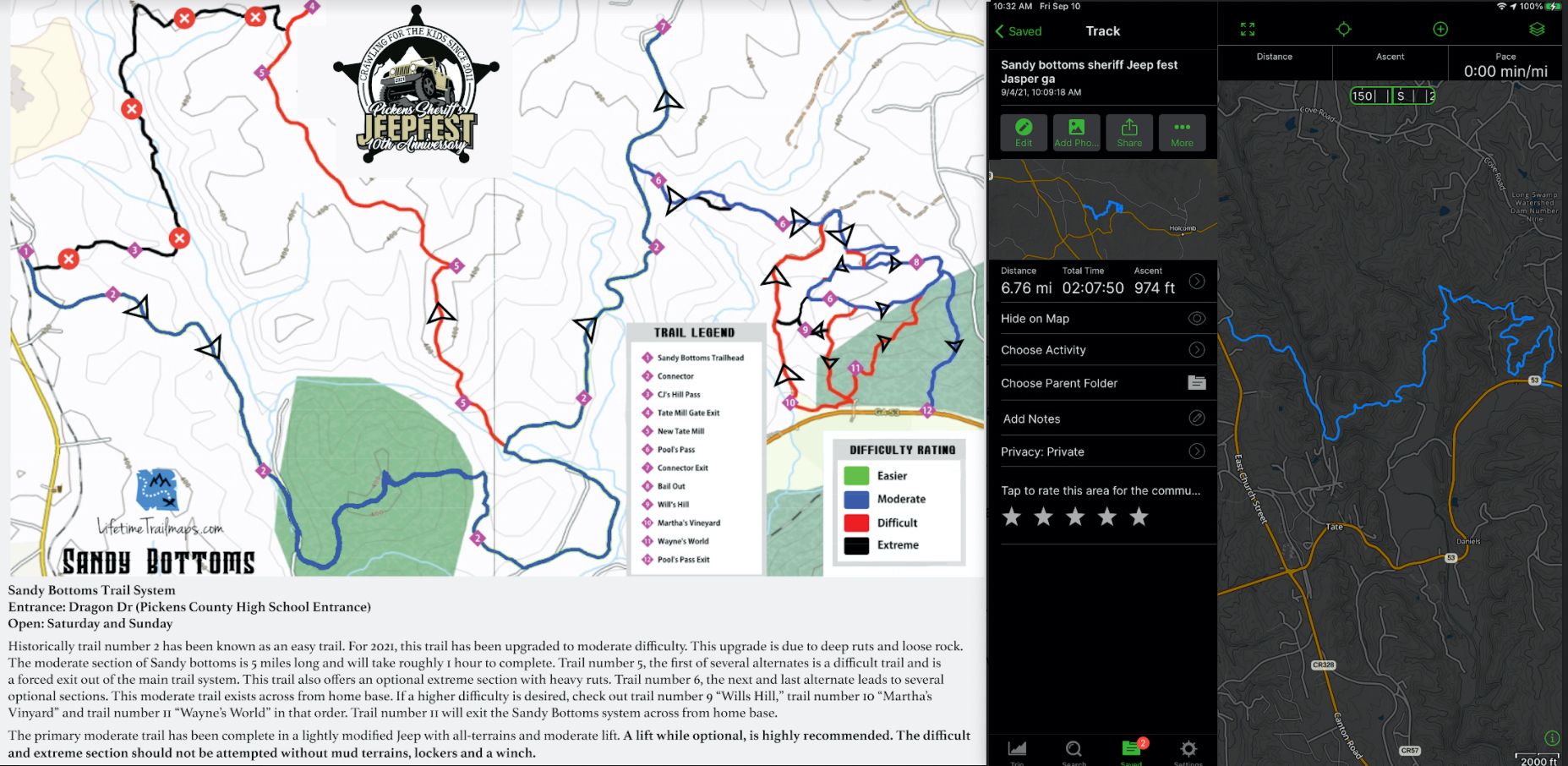 The trails we ran were #2, right on #6, right on #10, Left on #11, and exited on trail #12.  This exit was really cool it dropped us right at the main event grounds!  This meant that we got right into the festival grounds and didn't have the line a lot of others had to wait in.
The video above is the hill I mentioned earlier.  The sign said crazy, and it sure looked crazy it was steep and muddy.  My only regret of the trip was that after I saw Josh absolutely crush the hill, that I didn't do it.  It's ok, I will own it next time!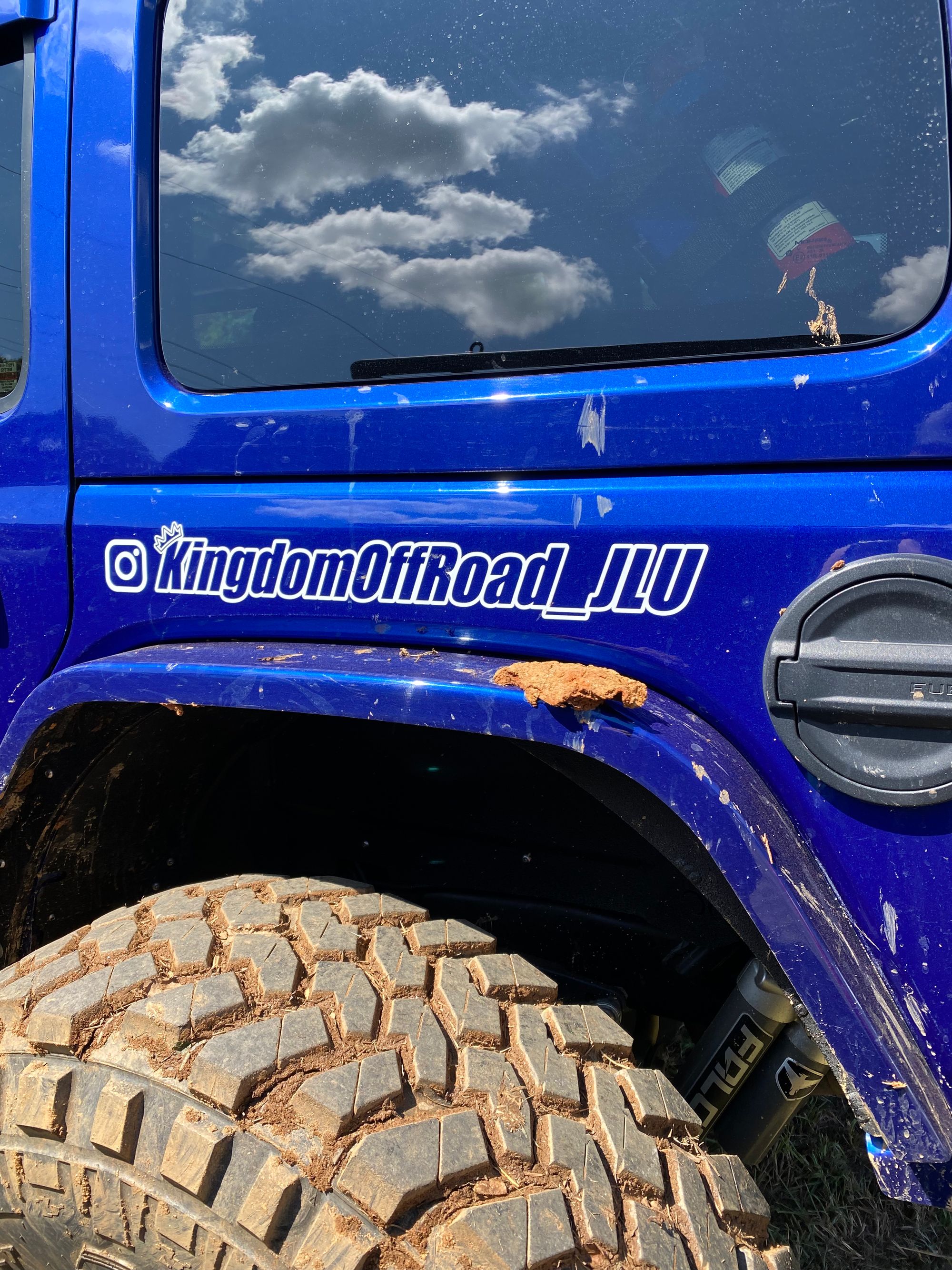 Georgia Bounty Hunters
This was one of the highlights of the trip.  The ride took place on privately owned land that is only open for special events.  We got tickets for 3:15, the best time.  We completed most of the trails they had.  This ride had both easier and more challenging trails going through dense forrest and over creeks.  That was a great warm-up for what we were going to tackle the next day.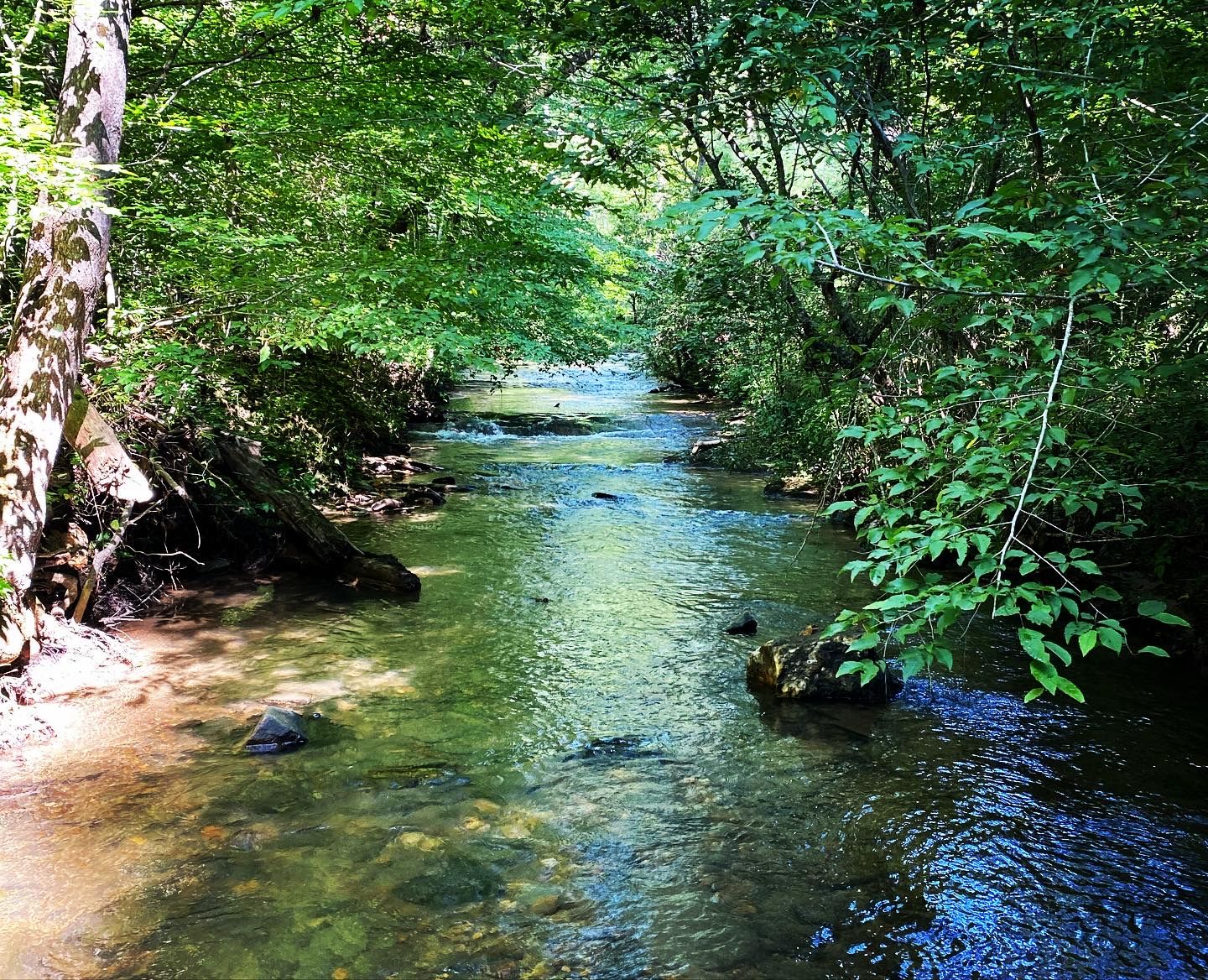 September 5th, 2021 - Beasley's Knob
Beasley's Knob is a Jeep Badge of Honor Trail.  For those of you who are not aware Jeep has designated several trails across the country as Jeep Badge of Honor trails. In order to receive the badge you get to the trailhead and use the Jeep app to check-in and then ride the trail.  Some weeks later Jeep sends you a badge that you can affix to your Jeep.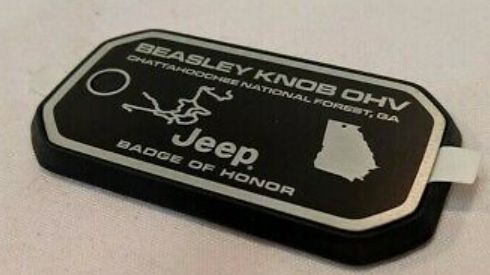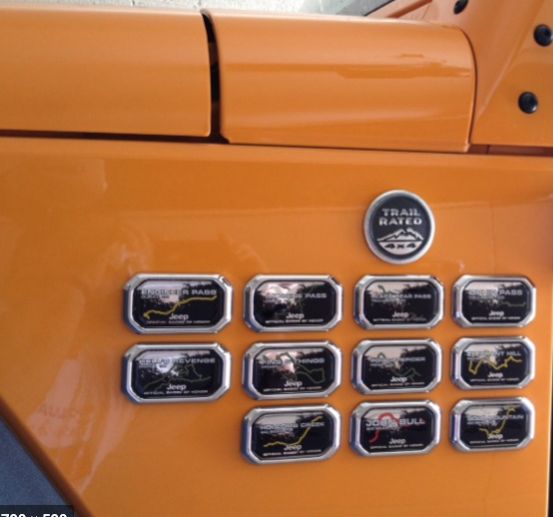 Beasley's Knob is made up of 10.6 miles of recreational driving.  It is mostly dirt trails, rock hill climbs, and gravel roads in the Chattahoochee National Forest.  The trails are rated from demanding to very challenging.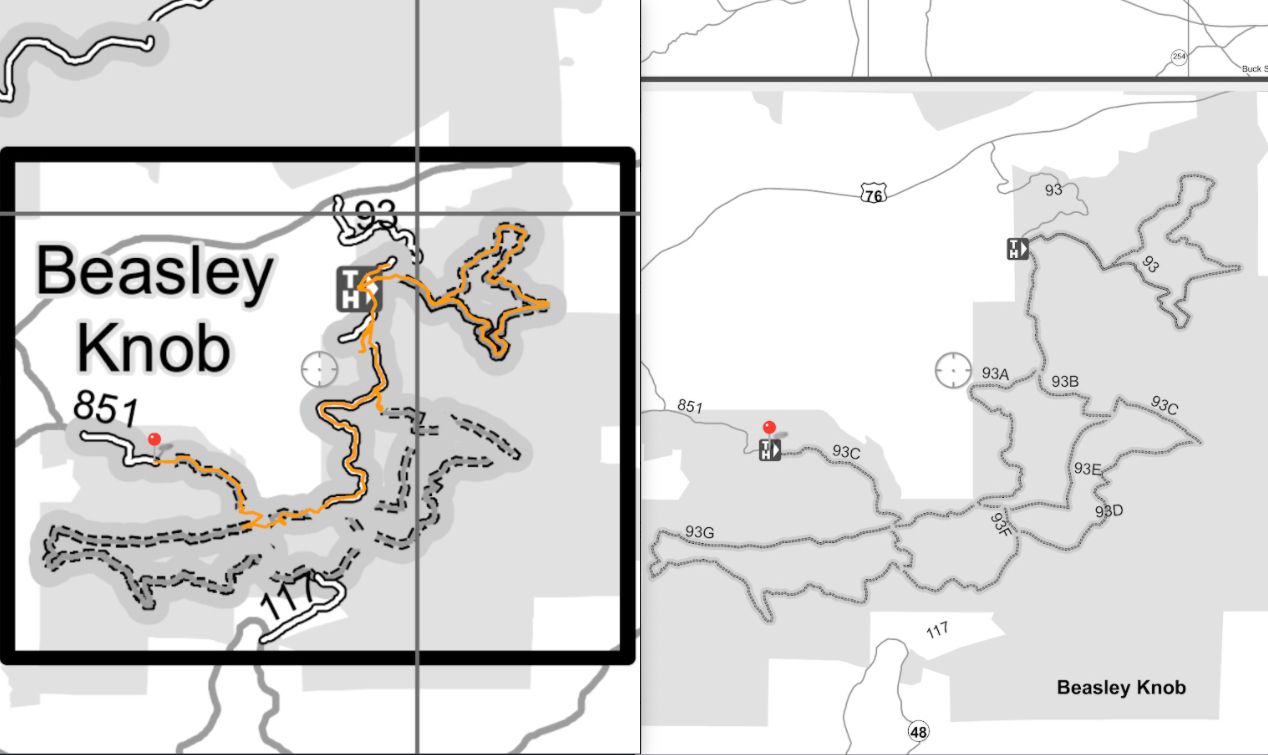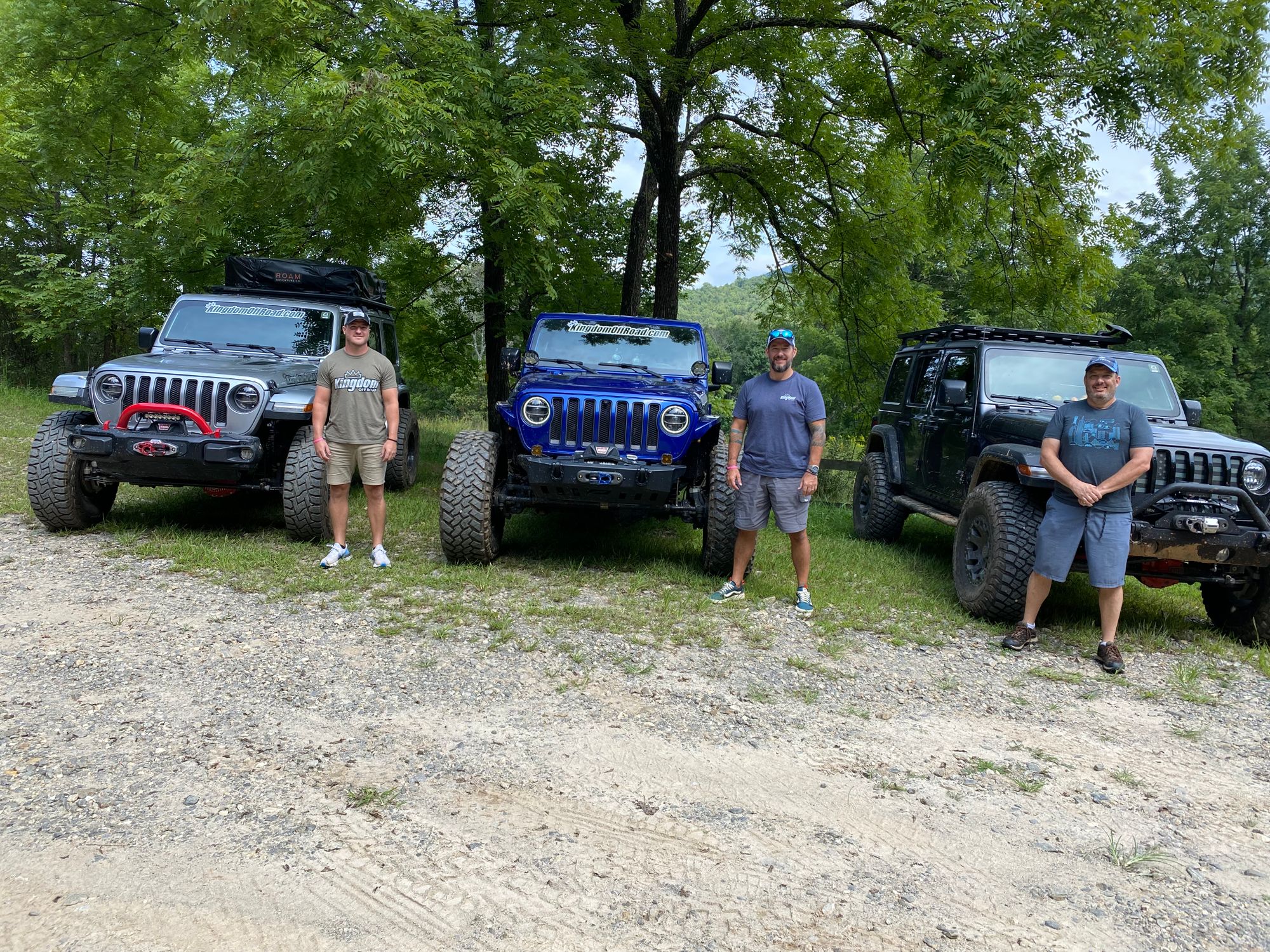 I would describe the trails here as a series of steep muddy inclines followed by short plateau's, more inclines, deep ruts, and lots of Georgia Red Clay (Hard to get off the Jeep).  The surrounding forest is very beautiful.
Beasley's Knob is really known for Trail 93b.  This is the most difficult trail in the park and has many rock gardens to climb, several that are very steep.  I started this specific trail and had car trouble.  My entire dashboard lit up like a Christmas tree and the engine stopped.  For the rest of the day, I was having throttle issues where I needed to press much harder on the pedal to achieve the same vehicle speed. After I cleared the codes it seem to run much better and I was able to ride a different trail.  Josh was able to complete 93b while Jason and I completed trail 93a.
It seem that Jason was often trail behind me.  Every time I did an obstacle it seems he made it easier.  
In summary
Several days of fun wheeling.  Most importantly the drivers learned about their Jeeps and equipment, like when to use the lockers. We started learning the limits of our Jeeps. Did I mention we had FUN!